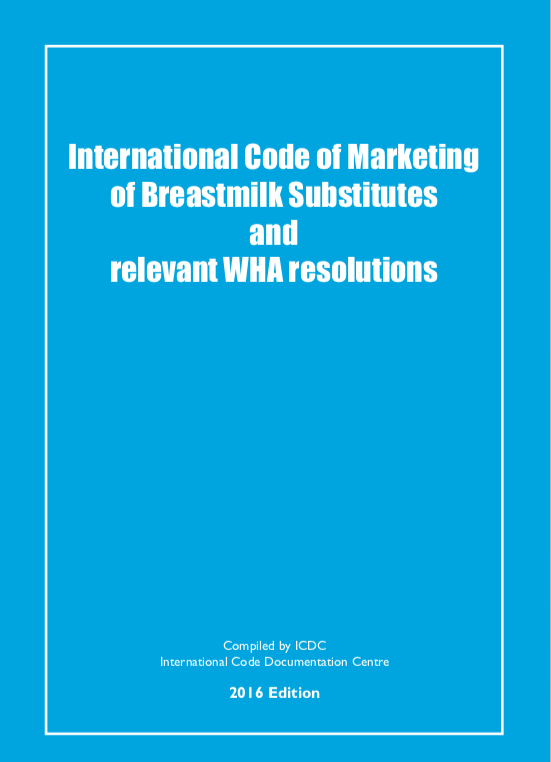 Category: Store » Shop departments » ICDC materials
International Code and Resolutions
£6.00

Compiled by IBFAN/ICDC.
Full text of the International Code of Marketing of Breastmilk Substitutes and the 1981 Resolutions adopting it, plus excerpts from the Introductory Statement by the Executive Board, relevant Resolutions from 1978 - 2012, the Innocenti Declaration (1990) and excerpt from the 'Global Strategy for Infant and Young Child Feeding').
NOTE: The text of the Code is also included in the Protecting Infant Health - A Health Workers' Guide to the Code, and the Code and Resolutions are in the Code Handbook, so check those before ordering this item.
72 pages.
UK postage and packing included.
Additional shipping for international orders will be calculated at the checkout based on your total order.