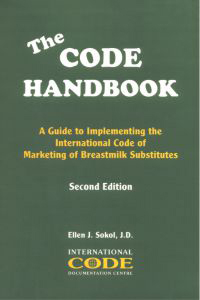 Category: Store » Shop departments » ICDC materials

A guide to implementing the International Code of Marketing of Breastmilk Substitutes and subsequent, relevant World Health Assembly Resolutions.
Includes the history and analysis of the Code, a model law, selected national measures and the full text of the Code and Resolutions.
Intended for policy makers and legislators.
Published 2005.
395 pages.
UK postage and packing included.
Additional shipping for international orders will be calculated at the checkout based on your total order.